Is 1fichier safe? Check this review to get all the facts you need!
1fichier, based in France, is one of the most popular file hosters in Europe, not least of all one of the most durable to date. An insider tip for true connoisseurs, but highly flexible and fast; that is 1fichier's reputation.
>> Create 1fichier Account
Enrollment
Registering on 1fichier is very easy; the e-mail address acts as username, and after setting a password and solving a captcha once, you are already logged in and registered in the system. Apart from the verification of the e-mail, no further steps are required to start using 1fichier immediately.
Account options and prices
1fichier offers four different tiers, from the anonymous, unregistered user with the most restrictions to the comfortable premium account that removes all barriers. In between there is a free account option, which is slightly reduced from the guest mode, and a somewhat cheaper version of the premium account, the so-called Access.
This differs to a large extent in that it uses the same download network as inferior users, unlike a fully-fledged premium account. Owners of a premium account, on the other hand, can access even faster, less busy premium networks.
After the free registration, which, as already mentioned, removes some restrictions on otherwise anonymous use – such as by enabling a higher download speed – both Access and the premium account are optionally available at any time. Access is not required to gain access to the premium account.
Anonymous
Registered User
Access
Premium
Download Speed
severely limited
limited
unlimited
unlimited and with access to premium network
Ads
yes
no
Priority Download
no
yes
IP-Verification
no
yes
CDN-Credits
optionally available
100 GB / month included in plan
Download-Waiting-Times
yes
none
Optional Download Manager
unavailable
available
Simultaneous downloads
no
yes
Maximum size of sent files
100 GB
Maximum size of received files
5 GB
50 GB
100 GB
Included cloud storage
no
1 TB
unlimited
Pause and resume downloads
unavailable
available
Upload via FTP network
unavailable
available
Price
free
1€ / month
or
10€ / year
3€ / month
or
30€ / year
>> Create 1fichier Account
CDN — Content Delivery Network
1fichier is not only interesting for home users as a file sharing system à la Megaupload, but also offers a CDN option for commercial customers. CDN stands for Content Delivery Network.
The concept is simple: the original user uploads a file to the server operated by 1fichier, selects to whom this file is to be sent, and the CDN system automatically distributes this file at top speed. With a large number of files and users to be supplied, this can save a lot of time and effort.
Each registered account gets a 10 GB data volume free of charge for the use of CDN, however, further, monthly 100 GB extensions are only included in the premium account plan. For all other account types as well as for premium users who send a large amount of data, CDN tickets amount to 1€ / 100 GB.
With extremely large amounts of data, there are sometimes generous discounts, such as about 200€ for 40 TB instead of 400€.
Payment methods
Like many other file sharing services, 1fichier often has to fight the law because of its status as a "grey zone service". This is strongly reflected in the available payment options. PayPal is found here in vain; instead, the most discrete options possible, such as payment by Bitcoin or Paysafecard, dominate. A direct bank transfer is also possible.
Bank transfer
Bitcoin
Paysafecard
Reselling
1fichier operates a reselling program for premium users and those who want to become one, in combination with a long list of partner websites. Each user can purchase a premium account for the usual price set by 1fichier, but alternative payment methods such as PayPal or Skrill are often available on these reselling websites.
In addition, some of these partner sites offer sales at fixed times, which can of course be used to get a premium account even more economically. However, these offers exist exclusively for the purchase of a premium account; the somewhat cheaper access is only available on the official site.
Upload
1fichier offers several options for a comfortable, secure and fast upload. These include the standard web upload, the upload via the upload manager (which is only available for access and premium users) and the ultra-secure FTP upload.
Unlike most file hosters, 1fichier offers its own FTP servers and does not require a user client.
Web-Upload
Upload-Manager
FTP-Upload
The 1fichier network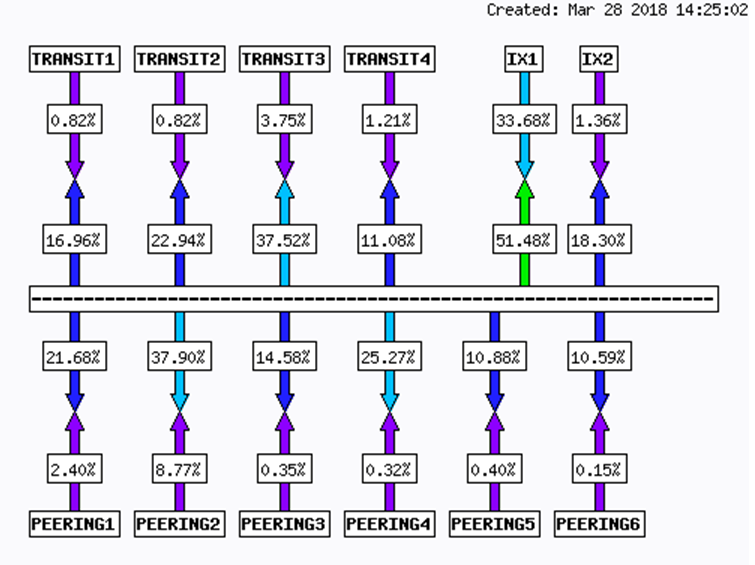 To stand out from the competition, 1fichier operates all the servers they use itself and has complete control over their own network. In fact, this is not just a large whole, but a group of interconnected clusters.
The servers, which are of course crucial for this construct, are located in several different regions in France and Holland. Separate servers exist for premium users, access users and unregistered users in order to distribute the bandwidth as fairly as possible and prevent data jams.
All data sent through the network is protected by IPv4, if necessary IPv6 and SSL. Registered users can avoid these security measures at their own expense in order to achieve even higher download speeds.
To prove that this system not only works, but is also superior to competing file hosting networks, 1fichier offers a free, registration-free speed test on its website. With this one can measure and compare relatively exactly the download speed over the 1fichier network under optimal conditions.
Contact

Registered users can contact the webmaster directly using a website tool.
In addition, the 1fichier service is available to everyone at [email protected] in both English and French.
>> Create 1fichier Account